Our Company
AquaSol, Inc. is a United States based aquaculture consulting company that provides expert opinions, technology transfer, and aquaculture project management services to new and existing aquaculture projects worldwide.  AquaSol is based in the United States and is a State of Florida Corporation established in 1997.  We deliver high levels of dedication and service to every aquaculture project we undertake.  We also take great pride in developing each and every successful new project and view the success of each and every project as a direct reflection upon our skills and consummate reputation.  AquaSol is a supporting member of the Aquacultural Engineering Society, Global Aquaculture Alliance, and the World Aquaculture Society.
Tom Frese
CEO & President of AquaSol, Inc.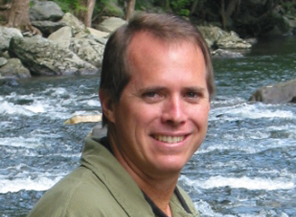 Tom Frese is the founder of AquaSol, Inc.  He has 24 years experience in the aquaculture industry.  Tom earned a Master of Science degree in Marine Biology from Florida International University in 1994 and a Bachelor of Science degree in Business Administration from the University of Florida in 1981.  With this unique mix of aquaculture and financial training and many years of experience, Tom has excelled in delivering leading-edge aquaculture project development and management expertise to AquaSol's clients worldwide.  Tom has led projects for clients in The Bahamas, Belize, Brazil, Costa Rica, Dominican Republic, Ecuador, Guatemala, Guyana, Honduras, Mexico, Mozambique, New Caledonia, Oman, Suriname, Switzerland, Turks & Caicos Islands, Uganda, United States, Venezuela, and Vietnam.  Tom was certified to perform Hazard Analysis Critical Control Point (HACCP) audits of seafood processing plants in 1999 and successfully completed the Shrimp Farming Short Course at Texas A&M University in 1994.  Tom's principal role at AquaSol is to continue to lead and manage important new aquaculture projects worldwide and to oversee projects that drive efficiency into existing aquaculture operations.
Abdoul Aziz Badiane
Africa Aquaculture Expert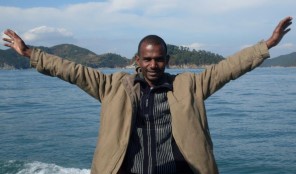 Aziz has over 22 years of aquaculture industry experience in Africa managing commercial aquaculture ventures with a focus on production, biosecurity, bio-floc technology, and consulting for international organizations, private companies, and government entities. He is a "hands-on" expert in freshwater fish production and the construction of aquaculture facilities. In 2001 he was awarded a Master's degree in Aquaculture Production and Project Management from the University of Luik (Belgium). He then accepted a position with the National Aquaculture Agency in Senegal where he was Technical Director. In 2010 Aziz entered the private sector and accepted the position of General Manager for Hydrofish; a recirculating aquaculture system (RAS) growing tilapia and catfish in the Ivory Coast where production peaked at 3,500 metric tons annually prior to his departure. In 2013, Aziz began working as a consultant for the FAO, IFAD, EU, private companies, and the governments of several African countries. Throughout this period, he was ultimately responsible for the installation of more than 27 RAS hatcheries for tilapia and catfish throughout Kenya, Rwanda, Uganda, and Cameroon where he trained technicians in all aspects of fingerling production including broodstock management, breeding, larval rearing, biosecurity, disease management, and the economics of fish farming enterprises. Aziz has also led or participated in numerous feasibility studies throughout Africa and has elaborated national aquaculture plans and policies for Cameroon, Djibouti, and Senegal. In 2016 he supervised the construction of Shaldag; one of the largest RAS catfish farms in Nigeria and successfully managed the farm for two years while training the technical staff. During his tenure at Shaldag, Aziz was responsible for more than 100 employees and managed an annual budget in excess of US$2 million. Aziz is fluent in English and French.
Dr Claude E. Boyd
Aquaculture Water & Soil Quality Expert
Dr Claude E. Boyd is a world renowned expert in aquaculture with more than 45 years experience.  Claude's areas of expertise are in water quality, soil quality, and environmental management of fish and shrimp farming operations.  Focusing on water and aquatic soil chemistry, Claude obtained his Doctoral degree from Auburn University in 1966 and has been on the faculty of Auburn University ever since, achieving distinction as a tenured full Professor in 1977.  Throughout his distinguished career, Claude has performed consulting work in more than 35 countries.  Some of his most important work has been in the Catfish industry in the United States, where he ultimately received the Distinguished Service Award from Catfish Farmers of America.  Claude was also responsible for some of the most important early advances in the shrimp farming industries of Belize, Ecuador, Guatemala, Honduras, Madagascar, and Thailand to name a few.  As the industry-leading authoritative expert on aquaculture soil, water, and environmental quality, Claude's expert opinion has always been in high demand.  As a result, Claude has authored or co-authored seven books and more than 250 scientific and industry journal publications on topics of interest to fish and shrimp farmers worldwide. Claude's first authoritative work, Water Quality in Warmwater Fish Ponds, was published in 1979 and remains one of the most important industry references.  Claude is also an outstanding trainer and mentor to aspiring aquaculturists worldwide. At Auburn University, Claude has been the major Professor to more than 107 master's and doctoral candidates.  Claude currently serves on the Editorial Boards for the Journal of Aquaculture in the Tropics, Journal of Applied Aquaculture, and Aquaculture International.  Claude has ALSO been part of the Global Aquaculture Alliance's Shrimp Farm Standards Committee since its inception in 2003.  To recognize Claude's outstanding achievements and contributions to the aquaculture industry, he was awarded the Honorary Life Membership Award by the World Aquaculture Society in 1999.
James (Jim) F. Brenner
Aquaculture Investment Analyst & Advisor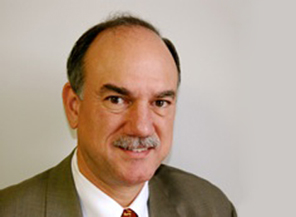 Jim Brenner is a Certified Public Accountant (CPA) in the States of Florida and Texas with 30 years of accounting and financial leadership experience.  Jim is also a member of the American Institute of Certified Public Accountants (AICPA) and the Forensic and Valuation Services Section of the AICPA. Jim has earned the Accredited in Business Valuations (ABV) designation by the AICPA.  He is qualified to provide business valuations with or without opinions on value.  He is also a member of the Institute of Business Appraisers and the International Tax Forum.  Jim has extensive experience with due diligence as either the lead, or the financial lead for large projects and has worked on approximately fifty (50) acquisition/divestiture projects, of which approximately 60% resulted in closing transactions.  In support of these due diligence efforts, Jim has spent countless hours in data rooms developing financial models and working on negotiating points on behalf of his employers and clients.  From 1992-2003, Jim was Vice President and Chief Financial Officer for Statia Terminals Group N.V., an oil and gas terminaling company that had revenues of approximately 200 million in 2002.  From 2006-2009, Jim was Vice President and Chief Financial Officer of Kinder Morgan Energy Partners, L.P. Terminals Division.  Kinder Morgan is a publicly traded company and one of the world's largest pipeline and terminaling companies, with 2009 revenues of $7 billion.  While employed at Kinder Morgan, Jim led or participated in numerous acquisition and divestiture projects.  Jim's principal role with AquaSol is to lead or co-lead our aquaculture investment advisory services, aquaculture asset valuations, and the financial aspects of our aquaculture due diligence efforts.  Jim is fluent is English and Spanish.
François Brenta
Biosecurity Expert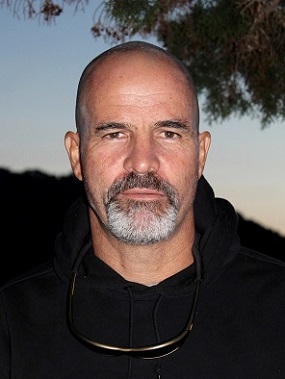 François has over 24 years of aquaculture industry experience in Latin America, Africa and the Middle East, managing commercial aquaculture ventures with a focus on production, biosecurity, shrimp broodstock breeding, bio-floc technology, and consulting for private and government entities. François started his career in 1993 working in the shrimp farming industry for Megalarvas hatchery in Ecuador. He also gained experience working with Redfish (Sciaenops ocellatus) at a hatchery in Martinique.  In 1995 he was awarded a Master's degree in Aquaculture Production and Project Management from the University of Montpellier.  After several years working as a fisheries consultant on various projects in Mexico, Guatemala, The Seychelles, and Peru, François returned to Ecuador to manage Lisamar's 280 hectares semi-intensive shrimp and tilapia polyculture farm.  François advanced his career with a move to Brasil, where he managed both the 240 hectares intensive growout farms and hatchery operations of Tecnarao.  In 2004, he moved to Madagascar, where he was Head of Mahajamba farming operations of Aqualma (Unima Group).  François was directly responsible for the management of 760 hectares of semi-extensive farming operations, which produced 4000 tons of Penaeus monodon per year, within ISO 9001:2000 and Label Rouge standards.  Two hundred and fifty employees were under his direct responsibility and he was further responsible for managing a 11 million Euros annual budget.  François was most recently the Head of Biosecurity for Shrimp Business Unit and Head of the Shrimp Breeding Program at National Aquaculture Group (NAQUA) in Saudi Arabia.  François was responsible for establishing the group's biosecurity system.  His key achievements included establishing a quarantine system, first introduction of Penaeus vannamei in Saudi Arabia and sustained commercial introduction of over 20,000 broodstock, establishing biosecurity protocols at company level and advising at national level, managing a disease surveillance program and overseeing the diagnostic lab, establishing a corporate biosecurity certification program for 2700 employees, advising the business unit director on biosecurity strategies and risk management, establishing the breeding program with Penaeus vannamei under indoor biosecure biofloc technology, and supplying in excess of 50,000 commercial broodstock per year.  Budget responsibilities accounted for 10 million US Dollars. François recently advised the Australian Prawn Farmers Association on biosecurity risk management.  François is fluent in English, Spanish, French and Portuguese.
James A. Brock, D.V.M.
Aquaculture Disease Expert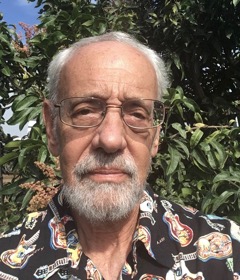 Dr Brock is a veterinarian who has been involved with aquatic animal health since 1977 when in his senior year at Washington State University, College of Veterinary Medicine; he studied under the direction of Prof. William Klontz, University of Idaho, Moscow, Idaho.  Following a year in private practice in Honolulu he was hired by the State of Hawaii to serve as the 1st Aquaculture Disease Specialist for the Aquaculture Development Program, where he provided diagnostic services and health management extension support to aqua-farmers and research organizations in the State of Hawaii through 2000.  Beginning in the mid-1980s Jim traveled and provided health management consulting services internationally to marine shrimp farms and government agencies worldwide.  In 2001 Jim retired from the State of Hawaii to take the position of Director of Animal Health at Moana Technologies, L.L.C. on Oahu and served as Director of Moana's Diagnostic and Bioassay Laboratory until 2015.  While employed by Moana Technologies, Jim restricted his work to the establishment and maintenance of Specific Pathogen Free (SPF) Penaeus monodon shrimp in Moana's nucleus breeding center contained within their biosecure facility located in the Natural Energy Laboratory of Hawaii Authority (NELHA) in Kona, Hawaii.  Beginning in 2014, Jim initiated and led collaborative and cooperative research aimed to better understand the biology and management for Acute Hepatopancreatic Necrosis Disease (AHPND) and Enterocytozoon hepatopenaei (EHP) in cultured marine shrimp.  Jim resides on Oahu, Hawaii and is a licensed Veterinarian in the State of Hawaii and has Animal and Plant Health Inspection Service/United States Department of Agriculture (APHIS/USDA) Federal Accreditation.
Dr Roger Doyle
Aquaculture Genetics Expert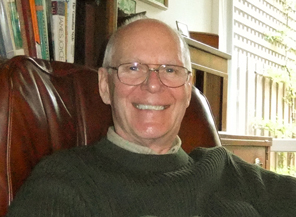 Dr Roger Doyle is a world renowned aquaculture geneticist with 40 years of research, development and commercial experience in tilapia, salmon, carp, and shrimp genetics. Roger earned his MSc and PhD degrees in Biology from Yale University and his MSc degree in Oceanography and BSc degrees in Biology and Chemistry from Dalhousie University in Canada. For 10 years, Roger was engaged as an aquaculture genetics consultant for one of the world's largest salmon aquaculture companies, where he designed their Canadian salmon family breeding and selection program, built-up their genetics database, and interpreted microsatellite family identification results. Several years ago, Roger performed due diligence in connection with the purchase of a large and successful aquaculture genetics organization. In 1997, 1999, and 2005, Roger was a technical advisor on genetic conservation in Salmonids for the U.S. National Marine Fisheries Service. Since 1999, Roger has also performed genetic conservation work in Salmonids for Canada's Department of Fisheries and Oceans. He also formally reviewed and subsequently redesigned the shrimp genetics program at the Oceanic Institute in Hawaii during a multi-year consultancy in the early 2000s. He is currently consulting on breeding and quantitative genetic aspects of the shrimp breeding program for one of the largest shrimp producers in Asia. He is also currently responsible for aquaculture genetics programs for other producers in the Middle East and the Americas. Dr. Doyle is also extremely active in tilapia genetics for multiple clients around the world. He is the former President of the International Association for Aquaculture Genetics and former Coordinator of the Aquaculture Genetics Network in Asia (IDRC). Dr. Doyle is a retired Professor of Biology and Founding Director of the Marine Gene Probe Laboratory at Dalhousie University in Canada. From 1980-1984, Dr. Doyle was an aquaculture genetics Lecturer at the Marine Biological Laboratory in Woods Hole. He has approximately 100 publications in theoretical and applied genetics to his credit, including his co-editor role in the important 1996 publication entitled Genetics in Aquaculture V.
Spencer Evans
Fish Husbandry Expert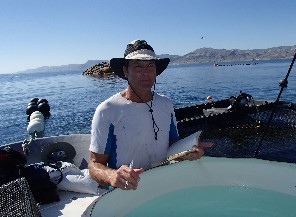 Spencer is a practical hands-on farmer with more than 30 years of aquaculture experience, farming a variety of finfish species on five different continents around the world.  He graduated from the British Columbia Institute of Technology (Canada) in 1982 specializing in Aquaculture & Fisheries Management and has been passionately involved in the fish farming community ever since.  He is an expert on all aspects of fish husbandry and knows what it takes to maximize growth and survival in a production setting.  He is also an expert in feeding and feed management with a goal to achieve the lowest feed conversion rates possible. He started his career in the early days of salmon farming on the west coast of Canada and expanded his practical farming experience with both Pacific and Atlantic salmon in Chile and Tasmania.  He also has years of hands-on experience growing Sea Bream and Sea Bass in the Mediterranean (Spain), Totoaba and Huachinango in the Sea of Cortez (Mexico), and Tilapia in Malaysia.  He has farmed under a wide range of environmental conditions using most of the farming technology available to the industry today, including submersible cages.  Spencer is enthusiastic about aquaculture and eager to share his vast experience with others.
Justin Henry
Salmonids & Sturgeon Farming Expert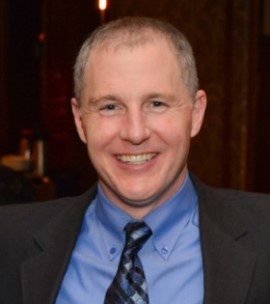 Justin has more than 25 years of experience in aquaculture.  He earned a Bachelor of Science Degree specializing in Aquaculture at the University of British Columbia in Canada, and a Master of Science Degree in Aquaculture Biotechnology at Aalborg University in Denmark.  He is a Registered Professional Biologist in British Columbia, Canada. Justin has worked with a multitude of fish species; specializing in coho, chinook, and Atlantic salmon, sablefish, rainbow trout, and white sturgeon.  He is experienced at managing all stages of salmonid and sturgeon aquaculture including broodstock, hatchery, farms, processing, marketing, and sales.  Justin has carried out R&D projects through all stages of production including feeding techniques, sex control, and maturation control.  Justin has been operating recirculating aquaculture systems (RAS) since 1998 as well as net pen systems, tank systems, and processing facilities.  Justin chairs the Canadian General Standards Board committee that developed the Canadian Organic Aquaculture Standard and has experience implementing the standard.  He has been an invited and keynote speaker for numerous workshops and conferences including World Organization for Animal Health (Vietnam), Aquaculture Canada, AquaNor (Norway), National Research Council of Canada, Canadian General Standards Board, SeaWeb Summit (USA), World Sturgeon Symposiums, and Aquaculture Innovation Workshops (USA).
David Kawahigashi
Shrimp Farming Expert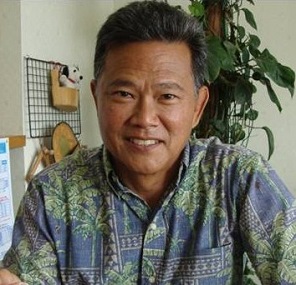 David has over 30 years of technical and management experience in all phases of commercial shrimp aquaculture.  David worked in Ecuador from 1986 to 1991 and throughout Central and South America up until 2003 and throughout Asia from 2004 to the present.  Areas of expertise include broodstock breeding programs, hatchery management, and intensive grow-out systems.  David received his BA degree in Zoology from the University of Hawaii in 1979.  David's areas of expertise include broodstock breeding and multiplication projects, design and management of intensive shrimp farms and hatcheries, multi-phase and biofloc technology for sustainable shrimp culture, and training and manpower procurement for commercial aquaculture operations.
Dr Wolfgang Koppe
Aquaculture Nutritionist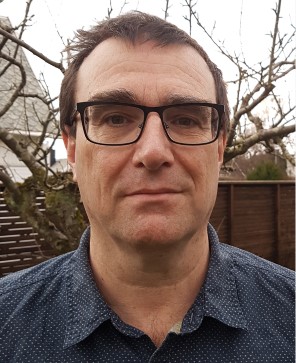 Dr Wolfgang Koppe graduated from the Georg August University in Göttingen, Germany, with a diploma degree in Agriculture, Animal Production.  He was awarded his PhD in 1993, specialising in fish nutrition and physiology.  In 1995 he joined the Aquaculture Research Centre of Skretting in Stavanger, Norway, as a researcher in the areas of pigmentation, amino acids and formulation.  From 1999-2017 Wolfgang headed the Nutrition R&D department at Skretting Aquaculture Research Centre.  In this role, he was developing and executing an R&D portfolio for feeds for salmon, trout, whiteleg shrimp, tilapia, sea bass, sea bream and other species while also developing and implementing commercial nutritional solutions for Skretting's global feed lines.  He is inventor and co-inventor of 7 patents for fish feed applications.  Since 2017 he works as a consultant in the field of aquafeeds.
Chris Maloney
Bivalve & Microalgae Expert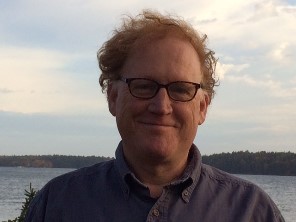 Chris is a senior level aquaculture operations professional with roughly 30 years of experience developing, deploying, and managing projects. He has an extensive track record for implementing projects in an efficient and timely manner with an emphasis on building teams to reach defined goals through collaboration. The bulk of his experience has been in the private sector, but at times with significant collaboration with non-profit, academic, and domestic and international governmental organizations in various capacities. Chris began his career in the Peace Corps growing Tilapia in a remote section of Liberia after graduating from the University of Rhode Island with a degree in Zoology (marine biology) in 1986. Chris segued into marine aquaculture starting in Woods Hole, Massachusetts where he was part of a team that devised a unique hatchery and growout protocol for culturing the bay scallop (Argopecten irradians) on a commercial scale. From there, Chris has focused primarily on the production of various bivalves that include the American oyster (Crassostrea virginica), the hard clam (Mercenaria mercenaria), and the surf clam (Spisula solidissima), among others. In addition to his work with shellfish, Chris has been working with companies focusing on large scale production of microalgae utilizing various cultivation platforms (photosynthetic, mixotrophic, heterotrophic) for fuel, feed, and nutraceuticals. Chris has been in directorial positions for various companies in operational as well as research and development capacities and has been part of two significant Department of Energy projects looking at the production of microalgae for CO2 mitigation, as well as fuel and feed applications. Chris has designed and managed aquaculture operations domestically and internationally, which includes co-owning and directing two companies of his own. Aside from various US domestic locales, international project locations include South Africa, New Zealand, North Cyprus, Spain, Tunisia, and Israel.
Josh Modglin
AutoCAD Expert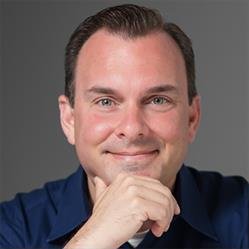 From being an award winning regional CAD Manager for a national Top 500 engineering firm, to working with the implementation of AutoCAD Civil 3D by international engineering firms, during the software's infancy in 2006 – Josh is recognized as a leader in the use, training, implementation, consulting, and customizing of Autodesk Infrastructure products.  Josh started with AutoCAD Release 12 over 20 years ago and, progressing through each release, is now building .net applications for AutoCAD Civil 3D 2017.  Josh works closely with Autodesk in many consulting ventures – from education to State Department of Transportation (DOT) implementation.  For the past 5 years, Josh has served as the technical editor for the best-selling book, Civil 3D Essentials – an Autodesk official publication.  In addition to writing and working with the software, Josh has been a top-rated presenter at Autodesk University for five years.  Currently, Josh serves as an Owner for InMotion Consulting, an engineering and technical consulting solution provider and a member of the Autodesk Developer's Network.
Dr Siân Morgan
Aquaculture Certification Expert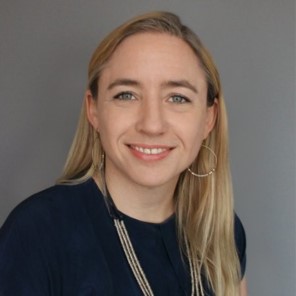 Dr Siân Morgan is an ISO 9001:2008 certified lead auditor in Scientific Certification System's Sustainable Seafood Certification program, which includes both aquaculture and chain of custody certification under the auspices of the Aquaculture Stewardship Council (ASC), as well as certification of capture fisheries under the Marine Stewardship Council (MSC) standard.  Siân has ten years of experience in the fields of ecology with particular expertise in markets-based fisheries reform, certification and pragmatic, quantitative methods for decision analysis.  She has been intimately involved in the Aquaculture Dialogues, sitting on the global steering committee for the Shrimp Dialogue and the Freshwater Trout Dialogue.  In addition, she currently sits on the Technical Advisory Group for the ASC, and is a past member of the MSC Stakeholder council.  Her doctoral research at the Fisheries Center, University of British Columbia/McGill examined the ecology, population dynamics and management of small-scale, data-poor fisheries in Asia.  Siân has worked in non-governmental, academic and consulting settings and brings to the team a strong background in multi-stakeholder consultation.  Past projects managed by Siân include developing SeaChoice, a national sustainable seafood program for Canada, conceiving pragmatic trade tools for the CITES Secretariat and researching species responses to area-based management for WWF.  Siân is qualified to audit the MSC and the ASC standards including the MSC Risk-based framework, Low Trophic Level MSC assessments, MSC Chain of custody audits and SAI's SA 8000 social accountability audits.
Hennie Pieterse
Aquaculture & Process Design Engineer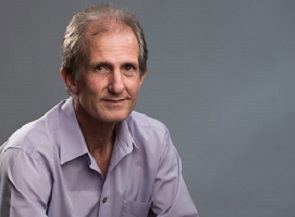 Hennie is an innovative engineer with more than twenty five years experience in extrusion technology related to the production of extruded raw materials, including aquatic animal feeds.  He has specialized expertise in aquatic feed process design, extrusion technology, extrusion process design, and the technologies required to process by-products into valuable feed ingredients.  Hennie also has more than twenty years experience and involvement in aquaculture engineering and the design of sustainable aquaculture systems.  Hennie's work-flow starts from project definition straight through to conceptual design, process flow design, plant layout design, detailed engineering design, specification of and assistance with supply of equipment, start-up and commissioning of plants and facilities, and training of personnel and operators.  Hennie received his B. Eng. (Agricultural) from the University of Pretoria (S. Africa) in 1984.  He is well-versed in AutoCAD, SketchUp Pro, and has exceptional skills in conceptual design and industrial styling.  He served as Vice President Engineering & Operations at Insta-Pro International, a well-known manufacturer of extrusion and oil expelling equipment, from 2008 to 2012.  Some of his responsibilities included consolidation of the range of extruders Insta-Pro produced at that time and spear-heading the design, project management and commissioning and training of several extrusion and oilseed processing plants around the world.  Hennie is currently the Founder and CEO of hp dezign Pty Ltd.  Recent client work has included involvement in a major vertically integrated shrimp farming project as well as a state-of-the-art aquatic feed plant making use of fresh fish by-product as ingredient for aquatic feed manufacture.  Hennie has traveled to and worked in more than 50 countries around the world, serving customers from various cultures and regions and is always interested in sharing his experience and expertise with clients interested in taking sustainable and vertically integrated aquaculture production to the next level.
Yandy Plasencia
Aquaculture Data Analytics & Business Intelligence Expert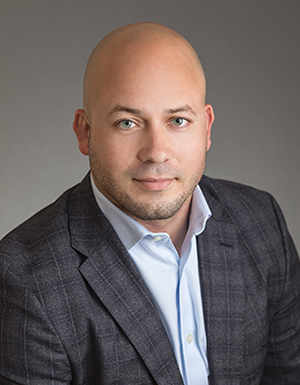 Yandy is an innovator when it comes to data, business intelligence and automation. With most of his career revolving around the world of data and business analytics, Yandy has specialized expertise in business intelligence (BI), data warehouse development and deployment, business process automation, as well as all aspects of financial and compliance reporting.  Yandy has helped private and public organizations transition from legacy reporting systems into state of the art business intelligence decision support systems.  He is a Six Sigma Green Belt Certified Developer and BI professional across many programming languages and BI reporting platforms (e.g. Tableau, Python, R, Microsoft BI Stack, Amazon Redshift, all AWS Products, and MicroStrategy).  Yandy is the founder and principal consultant of DataHaven Consulting; a rapidly growing business intelligence consulting practice specializing in custom development of data-driven applications, providing data warehouse as a service, as well as state-of-the-art BI and analytics platforms.  Within the aquaculture industry, Yandy has worked on behalf of some of the largest salmon and tilapia farming companies worldwide, developing industry leading business intelligence decision support systems designed to improve operational and financial efficiencies throughout these companies' global aquaculture operations.
Dr Georgina Robinson
Sea Cucumber Aquaculture Expert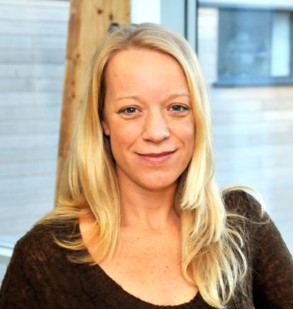 Dr Georgina Robinson earned a Bachelor of Marine Sciences degree from the University of Southampton, a Master's degree in Oceanography from the University of Bordeaux and a PhD in Aquaculture at Newcastle University.  She has over 12 years' experience in the aquaculture industry in both temperate and tropical environments.  She developed integrated aquaculture systems in Scotland for the cultivation of Atlantic salmon, sea urchins and seaweed, and pioneered the development of sea cucumber and seaweed farming in Madagascar.  Georgi is an expert in tropical sea cucumber aquaculture and recently chaired the sea cucumber aquaculture session at World Aquaculture 2017.  Her areas of expertise range from the development of simple, low-cost technologies for extensive forms of aquaculture as an alternative livelihood option for coastal communities to intensive land-based commercial culture systems in flow-through and recirculating aquaculture systems.  She is particularly interested in integrating sea cucumbers into existing aquaculture production systems to improve sustainability and reduce environmental impacts on the marine benthos. Her PhD research focused on the biostimulation of deposit feeder – microbial interactions existing within sediment-based bioremediation systems to increase their capacity to process solid waste from intensive land-based aquaculture systems.  She has authored a number of peer review papers and technical handbooks on sea cucumber aquaculture and has presented her research experiences at a number of international conferences.  She has worked on projects in Indonesia, New Caledonia, Madagascar, Tanzania, South Africa, UK, Seychelles, Cuba, Saudi Arabia, Oman, Turkey, Mozambique, Mauritius, Rodrigues, and Thailand.  She is currently based in Mauritius where she works as a Post-Doctoral Researcher in Tropical Ecology and collaborates with a number of private companies, universities and international organizations, including the Food and Agriculture Organisation of the United Nations (FAO).  Georgi is fluent in English and French.
Neil Anthony Sims
Marine Fish Farming Expert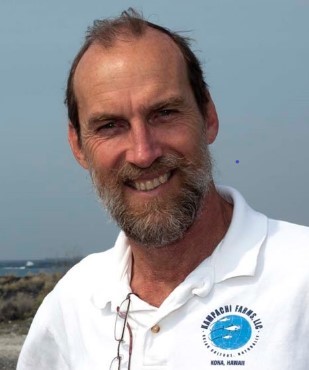 Neil Sims is an Australian/American marine biologist (James Cook University, UNSW) who has led breakthrough developments in marine fish hatchery technology, open ocean mariculture systems, and untethered open ocean 'drifter pens.'  Neil originally worked in fisheries management in the South Pacific, and pioneered many advances in pearl culture.  Recognizing the imperative for expansion of marine fish production, he co-founded Kona Blue Water Farms in 2001, and obtained the venture financing to grow the company into a world leader in commercial offshore fish culture technology.  Kona Blue produced 500 tons of sashimi-grade Kona Kampachi® in 2008, worth almost $6 million.  Neil co-founded Kampachi Farms in 2011 to pursue 'next generation' technologies and broader opportunities in open ocean mariculture.  Most recently, Neil co-founded Kampachi Worldwide Holdings, which will serve as the vehicle to further deploy technologies pioneered by Kampachi Farms and fulfill the mission of expansion of Cabo Kampachi™ (Seriola rivoliana) production globally.  The company's first commercial hatchery and offshore farm are currently under development in La Paz, Mexico, with additional farms planned for Middle East and South-East Asia.
E. Allen Stewart III P.E.
Principal Engineer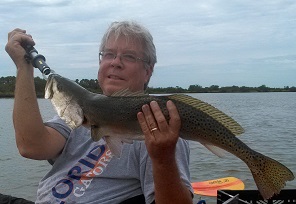 Allen served as principal engineer and vice president of HydroMentia, Inc. of Ocala, Florida, from 1996 until his retirement in 2012.  He is a native Floridian and his career of 40 years has been exclusively in Florida, including involvement in the development of environmental regulations and in the technical review of major environmental restoration programs in central and south Florida.  He has been a lifetime advocate of environmental preservation and reclamation, and has been particularly involved in projects associated with the protection and restoration of Lake Apopka, Lake Okeechobee, The Indian River Lagoon and The Everglades.  Mr. Stewart is trained in both engineering and the biological sciences, and has extensive experience in the development, design and full-scale operations of impaired surface water and advanced wastewater treatment facilities based upon Managed Aquatic Plant Systems (MAPS), extending back to the mid 1970's. These facilities target the removal, recovery and reuse of the nutrients nitrogen and phosphorus.  In addition he has considerable design and construction management experience in the arena of more conventional wastewater treatment systems, including secondary and advanced wastewater treatment, sludge management and water reuse.  He has developed practical sizing and design models for specific MAPS technologies, including the Algal Turf Scrubber® (ATS™) and the Water Hyacinth Scrubber (WHS™). He has served as project manager for large scale regional wastewater treatment systems, and has negotiated and implemented contracts for design, build operate (DBO) facilities.  He also served as project manager and operations manager for a large recirculating aquaculture facility owned and maintained by HydroMentia near Okeechobee, Florida.  This facility targeted the cultivation of hybrid striped bass, with production approaching 1 million pounds annually. Mr. Stewart is a registered Professional Engineer (FL23577) in the State of Florida.
Dr Albert Tacon
Aquatic Feeds & Nutrition Expert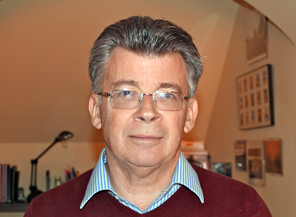 Dr Albert Tacon has 37 years of experience in aquatic nutrition, aquaculture feed formulation, aquatic feed manufacturing technology, and on-farm aquatic feed management.  Within the framework of Albert's overall experience, he has 14 years of in-house experience with the Food and Agriculture Organization of the United Nations (FAO) working within National, Regional, and Inter-regional Aquaculture Development Projects, and within the Regular Program of FAO in Rome, Italy.  Over the course of Albert's illustrious career, he has had work experiences in American Samoa, Belgium, Bolivia, Brazil, Chile, China, Colombia, Costa Rica, Cuba, Cyprus, Ecuador, Egypt, Fiji, Hungary, India, Indonesia, Iran, Ireland, Italy, Kenya, Madagascar, Malawi, Malaysia, Mexico, Nepal, New Caledonia, Nicaragua, Nigeria, Norway, Panama, Papua New Guinea, Peru, Philippines, Portugal, Saudi Arabia, Spain, Sweden, Thailand, Tunisia, United Kingdom, United States, Venezuela, and Yugoslavia.  Albert has been a Member of the Aquaculture Working Group of the USDA's National Organic Program Aquatic Species Task Force since 2000.  Albert has more than 212 aquaculture related publications and one patent on aquaculture technology, including scientific research publications, review publications, FAO technical papers and field documents, books, book chapters and magazine articles, with a focus on aquatic feeds and feeding, aquaculture development trends, food security, and poverty alleviation. Albert has been a member of the Editorial Boards for the publications Aquaculture Nutrition and Aquaculture Research since 1998 and 1984 respectively.  Albert is fluent in English and Spanish and has a working knowledge of Italian and Portuguese.
Dr Clive Talbot, B.Sc. (Hons.), Ph.D.
Aquaculture Biomodelling & Production Planning Expert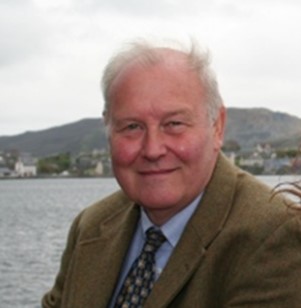 After completing his Ph.D. at Aberdeen University, Scotland, in 1980, Dr Talbot pursued an academic research career studying various aspects of salmonid physiology including smolting, osmoregulation, gut physiology, and feeding biology. He joined the Nutreco Aquaculture Research Centre AS, Stavanger, Norway, in 1991, as a Senior Researcher conducting research in fish nutrition, feed development, feeding biology of farmed fish, and the development of management and husbandry strategies to optimise production in fish farming. Nutreco N.V., a global leader in animal nutrition headquartered in The Netherlands, acquired Marine Harvest AS, the world's largest salmon farming company, in 2001. From then until 2007, he held the position of Technical Manager Marine Production at the Marine Harvest Technical Centre, Stavanger, Norway, where he focussed on identifying and implementing "best practice" in the sea cage rearing of farmed fish. This process was informed by research trials, often in collaboration with local universities, and by extensive statistical analysis and mathematical modelling of farm production data. Most of his R&D relates to salmonids in all parts of the world where they are farmed, but he has worked extensively with warm water fish species in the Japanese, Australasian, Central American, Middle Eastern and Mediterranean aquaculture industries. Clive's areas of expertise include; expert witness testimony, reviews of the published scientific literature, design, analysis and reporting of trials, business improvement programs based largely on statistical analysis of production data to identify the causes of sub-optimum farm results (especially related to feeding management and improving bFCR), development of growth models and production planning tools, and a range of training courses for management and husbandry staff.